Palais de l'Atlantique - Exhibition Hall of Bordeaux
The New Hall of the Bordeaux Exhibition Centre, called 'Palais de l'Atlantique', was inaugurated on Monday 6 May by Nicolas Florian, Mayor of Bordeaux.
This new modular exhibtion hall has been under construction for a year and a half, replacing the old Hall 2.
The project unveils a new exhibition hall of 7400 m² dedicated to major events, fairs, congresses and shows and equipped with a system of modular telescopic stands to create variable configurations from 200 to 2500 seats.
The hall can also be separated into 3 spaces by movable partitions, thus offering a high modularity for the organisation of events in conjunction with the already existing Halls 1 and 3.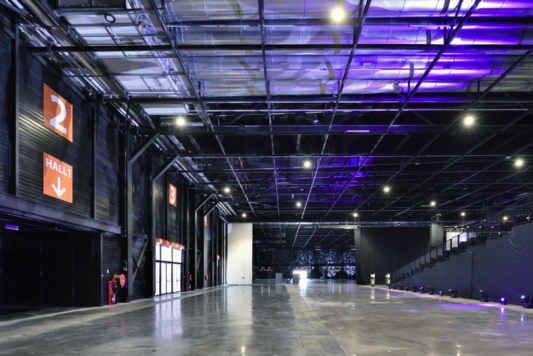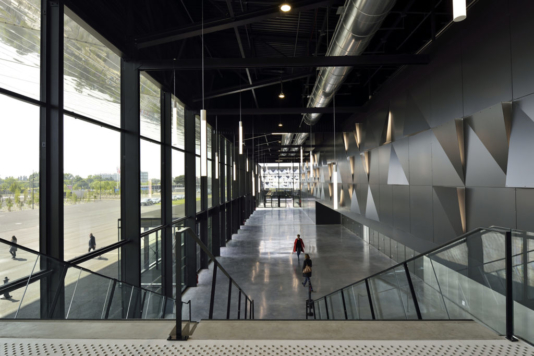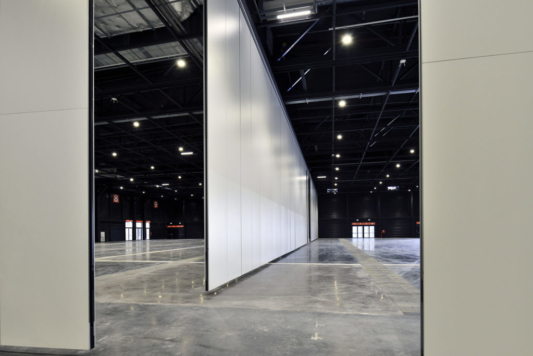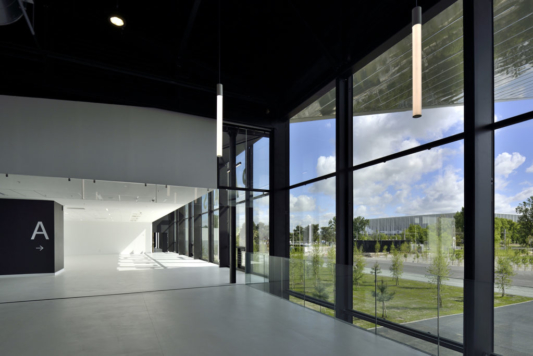 This new hall is an additional tool that the Congrès Exposition Bordeaux (CEB) runs/manages in addition to the nearby congress centre for organising events.
The system of the telescopic platform (conceived by dUCKS scéno, manufactured and implemented by Master Industrie) realizes a 2.500 seat grandstand formed with 12 modular stands (63 m width and 27 m height). The whole platform can be shaped into several forms because of Eureka moving system developed by Master Industrie.
dUCKS scéno also defined and advised network infrastructures dedicated to convention uses, offering the possibility that data streams are linked between the hall and the committee rooms.
Owner
Maitre D'ouvrage : Société Bordelaise des Equipements Publics d'Expositions et de Congrès (SBEPEC)
Exploitant 
CEB
Architects
LAH/AT
– BLP et associés
Consultants
Scenographer : dUCKS Scéno