Institut de France : Opening
After several years of study and construction, the auditorium in the « Institut de France » is completed. The extension project, built above Philippe Auguste's medieval ramparts includes an auditorium with 350 seats, meeting rooms, a foyer and logistic spaces.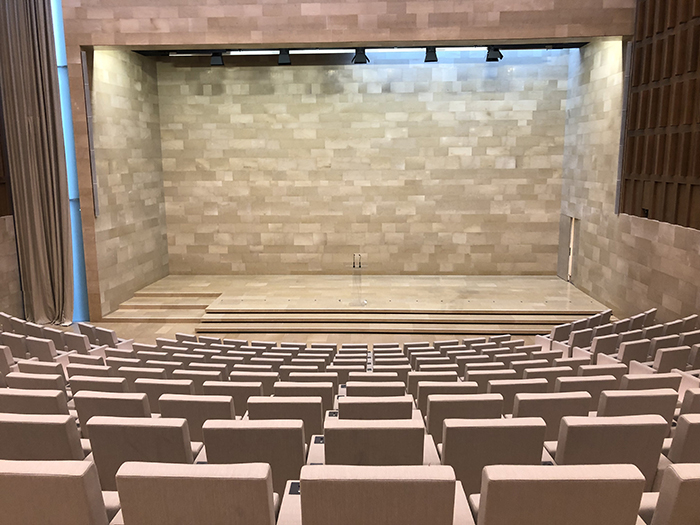 The foyer took place in the hall inaugurated on October 7, 1896 by Tsar Nicholas II and Félix Faure, thus preserving the historical and heritage value of the places. 3 Mazarine is called to become one of the main places of expression and transmission of knowledge in France.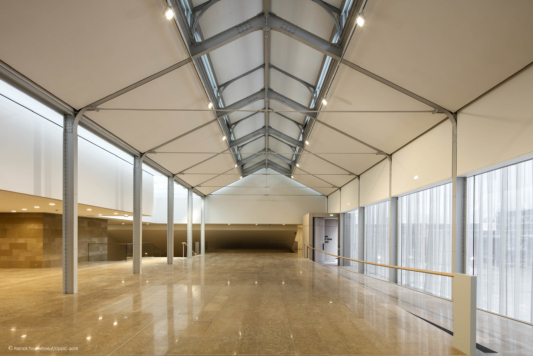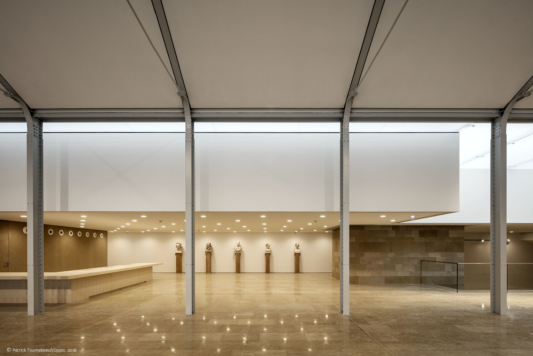 The Grande Halle is composed of a 50 sqm reception hall with locker room and a 167sqm foyer.
The André and Liliane Bettencourt Auditorium has 350 seats, and can host seminars, filmed conferences, round tables, work sessions, awards ceremony, film screenings, music concerts and shows. This 525m² venue consists of a 68m² stage, a 20m² control room, 2 translation rooms and 2 dressing rooms. Its HD scenic and audiovisual equipment allows the realization of personalized sets.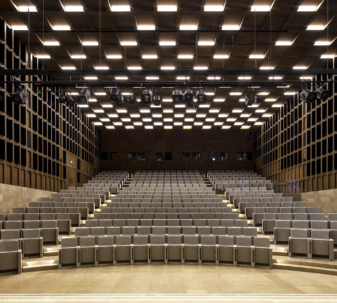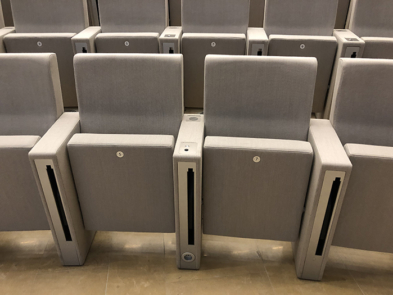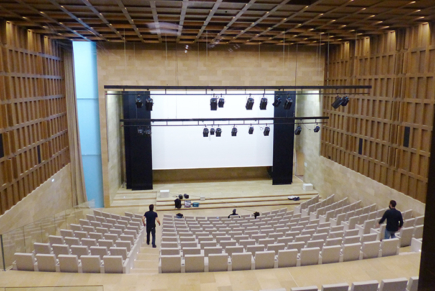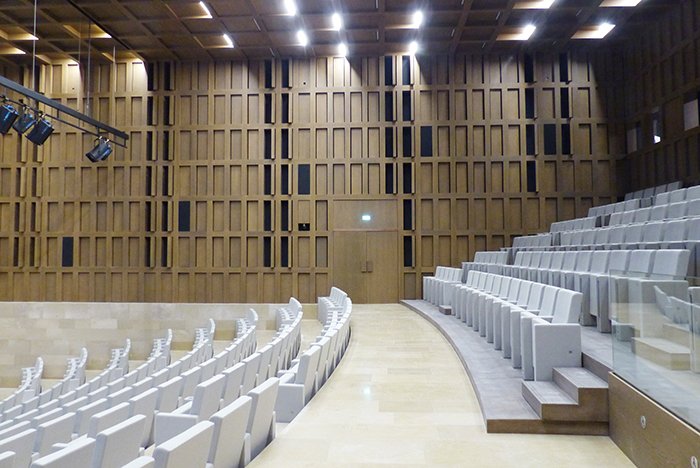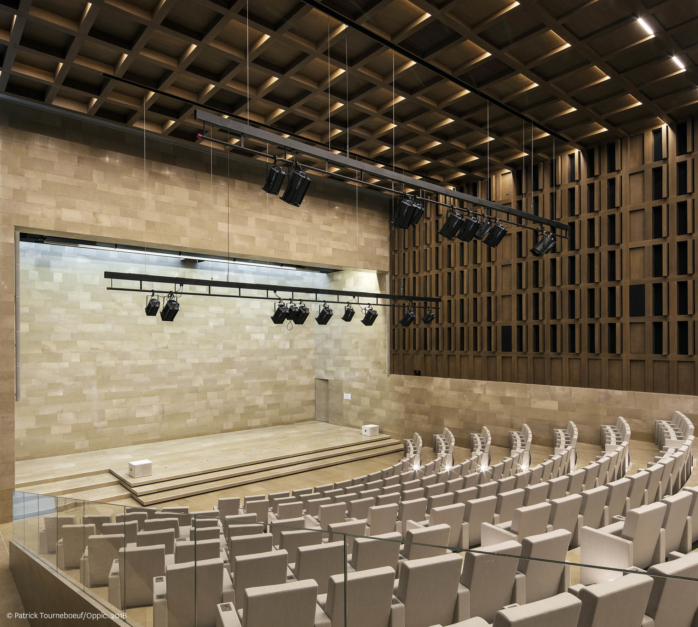 The « Salle de la Tour » takes place on the basement of the building below the large hall. Its fully flexible surface of 180m² allows to host cocktails, dinners or conferences.
The « Salle Hugot », with 165m² sits on the ground floor of the building, facing the large hall. Fully modular, this room can host any type of event: conference, exhibition, working meeting etc.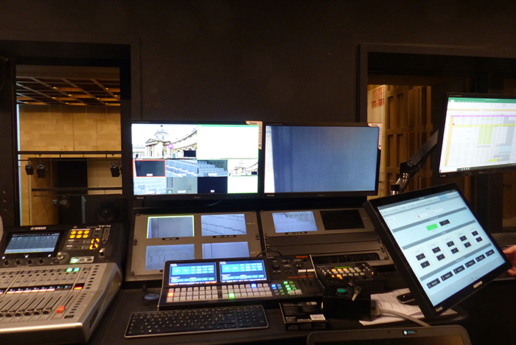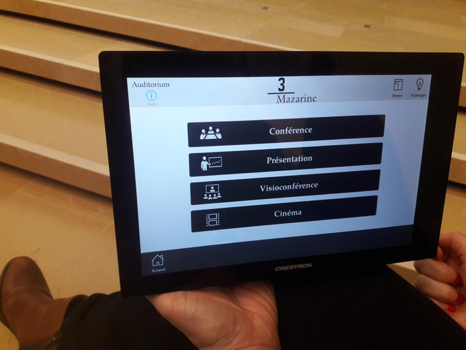 Owner : Institut de France / OPPIC
Architects : Marc Barani
Acoustics : AVEL Acoustique
Mission
Concept design of the auditorium. Design of scenographic machinery, lighting and audiovisual systems.